There are plenty of activities all year round at Alexis Lake Resort. Rent one of our Canoes, enjoy a leisurely paddle on the lake and try your luck at fishing. Motor-Boats are not allowed on Alexis Lake, which makes swimming a refreshing pastime on a hot summer day. Maybe you'll even spot the beavers! If you're a more serious canoeist, take the opportunity to canoe the Nazko Lakes, which are just a close distance away. Or take advantage of one of the many day-trips we can organize. Sight-Seeing Tours are available, with a minimum of 4 Persons, to Bella Coola , Farwell Canyon and the historic town of Barkerville. Again, for the more adventurous, we can organize one of the many Rafting Tours. In the Winter you can enjoy: Cross-Country Skiing, Snowmobiling and Ice-Fishing. Bike Rentals: $10 / Day Canoe Rentals: $10 / Day Snowmobile Rentals available


Accommodation? Where are we? Other Links? Pictures? E-Mail?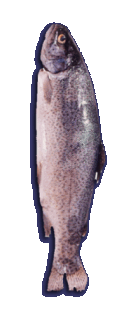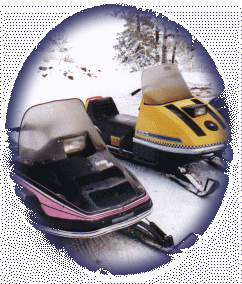 Es gibt vielerlei Aktivitaeten waehrend Ihrem Aufenthalt in Alexis Lake Resort. Geniessen Sie eine gemuetliche Kanufahrt und versuchen Sie Ihr Glueck beim Angeln. Motorboote sind auf Alexis Lake nicht erlaubt, und somit bietet sich ein erfrischendes Schwimmen im See an heissen Sommertagen sehr an. Vielleicht sehen Sie sogar die Biber. Wenn Sie mehr ernsthaftes Kanufahren erleben moechten, koennen Sie die mehrtaegige Nazko Seen-Kette, welche nur eine kurze Distanz entfernt ist, erobern. Geniessen Sie eine der vielen Tagesreisen, die wir fuer Sie gerne organisieren koennen. Aussichtsfahrten sind bei einer Mindestzahl von 4 Personen, nach Bella Coola, Farwell Canyon und Barkerville erhaeltlich. Und fuer den mehr abenteuerreichen Urlauber bieten sich mehrere Wildwasser-Fahrten an. Im Winter koennen Sie Langlauf skiing, Snowmobiling und Eisfischen erleben. Fahrrad Vermietung: $10 / Tag Kanu Vermietung: $10 / Tag Snowmobile Vermietung erhaeltlich


Unterkunft? Wo sind wir? Andere Links? Bilder? E-Mail?