From Williams Lake head West on Highway 20. About 9 km past Alexis Creek, turn right and head north on A-Road. You have reached Alexis Lake Resort after 26.4 km.

4-Wheel Drive is recommended in Spring, Fall and Winter.
Please notify us beforehand, if you would like to be picked up from Williams Lake. This way we can meet at a specific location.
If you stay longer than 2 weeks, the Pick-up Fee of $20 per person, will be waived.
And if you feel extremely adventurous, you can come by Float-Plane. We are looking forward to having you as a guest at our beautiful Resort.


Accommodation? What to do? Other Links? Pictures? E-Mail?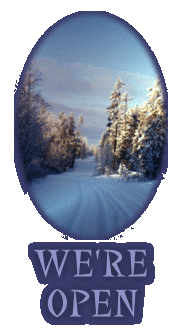 Von Williams Lake fahren Sie westlich auf Highway 20. Ungefaehr 9 km nach Alexis Creek, biegen Sie ab auf die A-Road und haben Alexis Lake Resort nach 26,4 km erreicht.

4-Rad Antrieb ist im Fruehjahr, Herbst und Winter empfohlen
Falls Sie von Williams Lake abgeholt werden moechten, sagen Sie uns bitte vorher Bescheid, damit wir Sie bei einem zuvor besprochenen Treffpunkt abholen koennen.
Wenn Sie 2 Wochen oder laenger bleiben, wird die Abholgebuehr von $20 pro Person storniert.
Wenn Sie sich besonders abenteuerreich fuehlen, koennen Sie sogar per Wasserflugzeug anreisen. Wir freuen uns, Sie in unserem schoenen Resort begruessen zu duerfen. Unterkunft? Aktivitaet? Andere Links? Bilder? E-Mail?